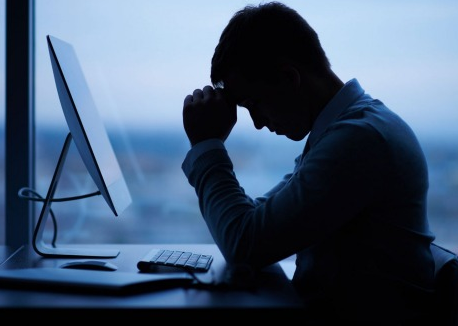 It's not that hard to take some time off to get better if you suffer from a broken leg or nasty flu. However, when you are battling with mental health issues, recovery can be much trickier. You can't take a magic pill and simply 'resting at home' won't necessarily change the situation.
What can you do when you are depressed and the corporate world is still knocking on your door? Here are seven ways you can fight depression in the corporate world.

1. Learn to prioritize
Stress can make you feel more depressed and cause a vicious cycle. You have a lot of things to do, you feel stressed because of it, which makes you feel depressed and when you are depressed, you can't be as productive and you fall even more behind. It's a recipe for disaster.
You must learn to prioritize your task and make this automatic – you don't want the bad days to hinder your ability to focus on the important things. Go through your tasks and identify the ones that matter the most to succeeding in your job. Allocate your most productive time of the day for doing those and leave the rest aside.

2. Practice mindfulness during the day
You also need to learn to cope with sudden emotional anxieties at work. A good way of doing this is by meditating or practicing mindfulness. You don't need to spend a lot of time doing it – a fifteen-minute break can help release dopamine and calm your mind.
You could consider learning about deep breathing or downloading an app, such as Headspace, with guided meditation. If you start feeling anxious, depressed or low on energy, just take a moment to relax and calm your mind. If you have an office, just lock the door and hold calls for a few minutes. You could also just pop to the office bathroom or cafeteria.

3. Rethink your current career path
Depression might be caused by different reasons but one of those could be your unhappiness at work. It's important to re-evaluate your current career path and figure out whether it is causing you anxiety. You might love your job but not be able to enjoy it due to depression – this is OK. But you might also be depressed because you don't like the direction your career is heading or because the workplace is toxic. It's important to figure out what kind of role your current workplace plays in terms of your depression. Does it just suffer because of your mental health problems or is it actually causing these issues?

4.Eat well during the day
What we eat can have a direct impact on your anxiety and depression levels. You won't cure depression with food but you can make it easier to cope with it and its symptoms if you follow a healthy diet. This is especially important during the workday as you don't want your energy levels to drop simply because you aren't eating well. Make sure you eat anxiety-preventing foods during the day. If you can, cook your work lunches prior to the workweek. This ensures you don't skip healthier meals due to work stress during the week. EatThisNotThat has great tips on food prepping.

5. Be open and honest about your situation
Mental health issues are not uncommon – in fact, one will suffer from mental health issues at some point in their lives. Therefore, you shouldn't hide your problems in the corporate environment. It's not easy but the only way to save attitudes is through better awareness. You want to talk to your manager or another supervisor and be open about the problems you are facing. Even if you feel you can't talk to a manager, find someone in the work community you can talk to and be open about the issues.

6. Rediscover your purpose
Sometimes you can boost your mood and productivity by reminding yourself of the purpose and positive value in the workplace. Have a discussion with your managers and the team about your role and what its role is for the company. Knowing how essential part of the group you are and how big of a difference you can make in the workplace can help you feel more engaged and positive. Rediscovering your purpose is a great way to boost motivation.

7. Don't be afraid to take a break
Finally, don't be afraid to take a break if you need to. This means both small and big breaks. At work, it's OK to step aside for a moment to regroup. You need to get rid of the mindset that tells you to stay on top of everything for 24/7. More importantly, if you need to get away from it all, just ask for a short break. Even a long weekend at a retreat can help give you more energy to keep going. You can limit the financial impact of your holiday by utilising voucher codes from Hot UK Savings – you don't want to cause more stress with your break.
Fighting depression in the corporate world is not easy but it is possible. Just follow the above strategies and don't be afraid to contact places like Mind for more information.

Stay updated on new articles and resources in psychology and self improvement:
Related posts: