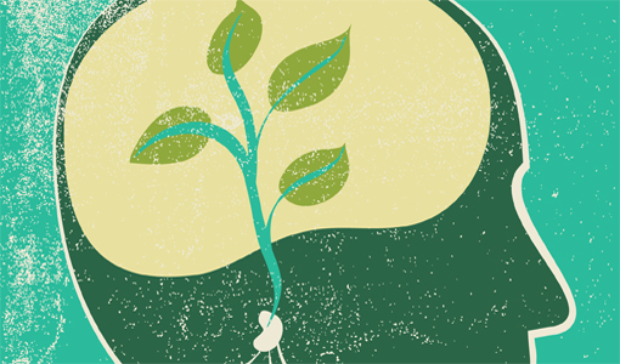 The Emotion Machine is a psychology and self-improvement blog that was first started in June 2009. Today it has over 400 articles on topics such as cognitive-behavioral therapy, mindfulness meditation, positive psychology, business psychology, emotional intelligence, relationship advice, and much more.
The main purpose of this site is to provide a wide range of resources, information, tools, and techniques to help guide individuals toward living happier and more successful lives. We try our best to integrate lessons from as many different schools and philosophies as possible, but there are general principles that seem to resonate throughout all of our posts, such as:

Choose to live your own life
Individuals who are on a path of self-improvement understand that they choose how they live their life – not their parents, teachers, bosses, friends, or anyone else. It's up to you, and you alone, to take responsibility for your happiness and success. If you don't believe you're responsible for your life at all, then there is very little this site has to offer you.

Know what you want
One of the first steps in self-improvement is to know what you want before you try to achieve it. Many people go through life without ever defining their goals and values – and they wonder why they are never happy or satisfied. However, here at The Emotion Machine we emphasize taking time to reflect on your life and discover what it is you really care about.

Your thoughts matter
There is a lot of evidence in psychology that shows how our thoughts play a major role in our happiness and self-improvement. Individuals who have negative and destructive thought patterns are much more likely to experience depression and failure when compared to individuals who have positive and constructive thought patterns. It is therefore very important to reflect on our thoughts, question them, and find ways of changing beliefs to better suit our needs.

Your habits matter
To improve yourself you have to be willing to try things you've never done before. If you do the same routine everyday then you will always get the same results. But if you experiment with new habits, and new ways of responding to the situations in your life, then you will learn how to better adapt to your surroundings and environment.

Your emotions matter
Like our thoughts and habits, emotions are another area of our life that we need to pay attention to. Emotional intelligence is an area of psychology that teaches us how to become more aware of our emotions, learn from them, and manage them more effectively. It shows us that all emotions can serve a necessary and valuable function in our lives, especially when we know how to listen to them and respond to them appropriately.

The present is your place of power
Every choice we make and every action we do unfolds in the present moment. However, a majority of these choices and actions happen unconsciously – we become so used to doing them over and over again, that we don't even think about them anymore (like walking or tying our shoes). But by practicing meditation we can become more aware of the present moment as it is happening, and by doing this, we can gain greater control over our day-to-day actions.

Learn from the past
We can't change our past, but we can look back on it and learn from it. We can reflect on past events and ask ourselves, "How could I have handled this situation differently?" We can then take that knowledge and apply it to future situations. By looking at past events from a new perspective, they can become a very valuable resource in fueling our self-improvement.

Be optimistic about the future
The future is filled with uncertainty, we never quite know how it's going to work out. However, by having an optimistic attitude we allow ourselves to act in ways that help create a happier and more fulfilling life. This is known as a "self-fulfilling prophecy" – it's when our expectations about future events influence the outcomes of those events. For example, if you go into a social interaction thinking "This person will like me and respect me," then you're way more likely to act in ways that allow the person to actually like you and respect you in the real world.

Pain can often be a part of growth
We at The Emotion Machine acknowledge that self-improvement isn't always easy. It takes time, work, passion, and dedication. There will often be pain and failure involved, but these are just temporary phases. The key is to not give up so easily in the face of this adversity, but use these experiences to become more resilient and stronger as a person. In the long-term, the benefits will far outweigh the costs.

Life is always changing
One of the most fundamental truths about the world is that it is always changing. Therefore, to live a happy and successful life, we too must always be willing to adapt to these changing circumstances. Relationships change. Jobs change. Our health changes. Even our innermost thoughts and beliefs are subject to change. The more we acknowledge these changes, the more prepared we are to live an honest and complete life.

Get exclusive updates on psychology and self-improvement…


Frequently Asked Questions (FAQ)

Is The Emotion Machine for me?
If you think the ideas expressed above are valuable or helpful in any way, then you'll enjoy a lot of the articles on this site. I recommend you dig around more, and if you continue to like what you see be sure to subscribe to The Emotion Machine newsletter for free updates and new content.

When did you first get interested in psychology?
I first got interested in psychology back in 2006, when I began using self-hypnosis, meditation, and other self-improvement techniques to overcome my depression and insomnia. They worked, and I've been dedicated to this stuff ever since.

Do you have a college degree?
I received my Bachelor's in Psychology from Binghamton University in 2009. However, I decided not to go to grad school and instead embark on a journey of self-learning.

Where do you learn about new studies and theories in psychology?
Today, I follow all the latest research in psychology from my psychology feed, which aggregates over 50 online publications from popular sites like Scientific American, Wired, New Scientist, Science Daily, Psych Central, Psychology Today, PsyBlog, Big Think, and many more.
I'm also a moderator and frequent contributor on Reddit's Psychology forum and Zen Habits forum.

How can I connect with you?
I'm connected to social networking sites like Facebook and Twitter. These are probably the best ways to reach out to me. You can also e-mail me, although I'm not always best at responding to everyone in a timely fashion (just being honest!)

Do you have a book?
I currently have two psychology and self-improvement guides available; my first is "The Science of Self Improvement," and my newest one is "A Roadmap To Relationships."

Tell us more about yourself?
My name is Steven Handel. I'm a 24 year old guy from New York. I enjoy science, culture, music, movies, art, technology, and philosophy. I'm skeptical, but open-minded and pragmatic. My top 3 values in life are freedom, peace, and happiness. I call people out on their bullshit, but I love them anyway.

Get exclusive updates on psychology and self-improvement…