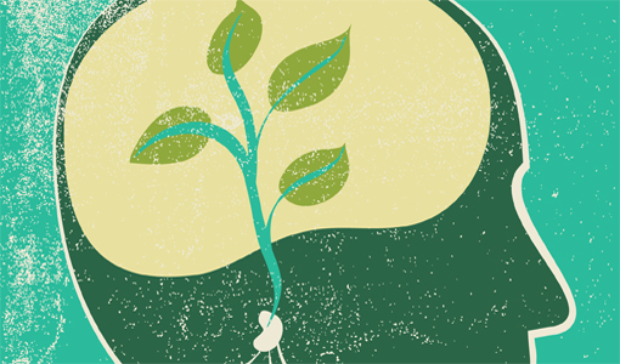 "There is only one corner of the universe you can be certain of improving, and that's your own self."
Aldous Huxley

Do you feel stuck in your life?
Don't worry, we all find ourselves in stages of our lives where we feel like we are trapped and can't seem to move on to the next chapter in our lives.
This is what motivated me to start The Emotion Machine, a psychology and self improvement website with over 500 articles and 1,500 visitors a day from all walks of life.
Starting a life of self improvement can seem uncomfortable and daunting at first, but here are some good first steps to take to jump-start your journey – are you ready?

Step 1: Get Your Free E-book
Join over 8,000 people who receive free email updates from The Emotion Machine and get instant access to the ebook, The Science of Self-Affirmations:


Step 2: Join the Community
If you would like to connect with other people interested in self improvement you're welcome to join our Facebook community by clicking "Like" in the box below:


Step 3: The Best of The Emotion Machine
Since 2009 The Emotion Machine has published more than 500 posts on many topics related to psychology and self improvement. Here are the most popular articles:

Emotions

Thinking

Habits

Relationships

Creativity

Meditation

Personal Favorites


Step 4: Take the Self Improvement Quiz
This is a 20 question quiz designed to evaluate the current state of your self improvement. Start the quiz here.


About Me
Hi, this is Steven Handel – founder, blogger, and author at The Emotion Machine.
I've been studying various aspects of psychology and self-improvement for the past 8 years. It's something that originally began in trying to improve my own life, but has steadily evolved into helping others as well.
The Emotion Machine itself has existed since June 2009. I first began writing it during my senior year in college at Binghamton University, where I was finishing my BA in psychology.
At that point I had already studied different aspects of Cognitive-Behavioral Therapy, Social Psychology, Positive Psychology, meditation, hypnosis, and NLP in addition to my academic education.
However, I ended up opting out of going to graduate school because I felt I could learn more at a faster rate if I could manage my own curriculum. I was never previously interested in pursuing a professional career in psychology, I was always more interested in how psychology applied to the real world.
Since graduating I've continued to follow new studies and research on a daily basis. Most of you are familiar with me sharing and writing about this research on The Emotion Machine, as well as on Facebook and Twitter.
Today, The Emotion Machine has over 500+ free articles on psychology and self-improvement and gets over 2,000 visitors a day from people of all different walks of life.
My life is centered around learning and teaching self improvement as much as possible. There isn't a day that goes by where I am not discovering new things and sharing them with others.

Don't forget to sign up to The Emotion Machine mailing list and get your free guide The Science of Self-Affirmations: