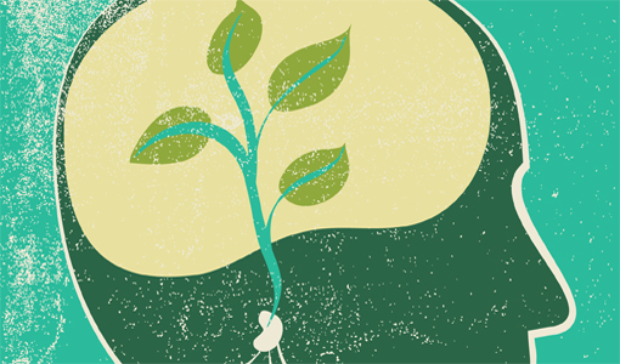 "There is only one corner of the universe you can be certain of improving, and that's your own self."
Aldous Huxley

There comes a point in every person's life when they need to make a change for the better.
They find themselves feeling stuck in a certain stage of their life – trapped in old ways, in old patterns – and they can't seem to move on to the next chapter.
They finally have to tell themselves, "Enough is enough. I need to start doing something different." Have you ever felt that way?
The Emotion Machine is an online resource in psychology + self improvement that helps guide people through these inevitable changes we all have to go through in life.
It first started in June 2009, and it currently has 500+ free articles on various topics in psychology and self improvement, including the latest discoveries and research in: cognitive psychology, social psychology, positive psychology, neuroscience, and much more.
The goal behind The Emotion Machine is to combine the work of many different fields into a comprehensive perspective on self improvement and mental health that anyone can follow.
Of course, making a change isn't always easy, and it doesn't happen overnight. I don't like to insult people's intelligence by telling them "This works like magic" or "I have all the answers." I don't.
There are no quick solutions to building a better life. Anyone who tells you otherwise is probably lying.
However, positive change is possible: if you are willing to make the time and effort to dedicate yourself to it.

Step 1: Get Your Free E-book
Join over 8,500 people who receive free email updates from The Emotion Machine and get instant access to the guide The Science of Self-Affirmations:


Step 2: Join the Community
If you would like to connect with other people interested in self improvement you're welcome to join our Facebook community by clicking "Like" in the box below:


Step 3: The Best of The Emotion Machine
Since June 2009, The Emotion Machine has published more than 500 posts on many topics related to psychology and self improvement. Here are the most popular articles:

Happiness

Emotions

Thinking

Habits

Goals

Relationships

Creativity

Meditation


Step 4: Take the Self Improvement Quiz
This is a 20 question quiz designed to evaluate the current state of your self improvement. Start the quiz here.


About Me
Hi, this is Steven Handel – founder, blogger, and author at The Emotion Machine.
I've been studying various aspects of psychology and self-improvement for the past 8 years. It's something that originally began in trying to improve my own life, but has steadily evolved into helping others as well.
The Emotion Machine itself has existed since June 2009. I first began writing it during my senior year in college at Binghamton University, where I was finishing my BA in psychology.
At that point I had already studied different aspects of Cognitive-Behavioral Therapy, Social Psychology, Positive Psychology, meditation, hypnosis, and NLP in addition to my academic education.
However, I ended up opting out of going to graduate school because I felt I could learn more at a faster rate if I could manage my own curriculum. I was never previously interested in pursuing a professional career in psychology, I was always more interested in how psychology applied to the real world.
Since graduating I've continued to follow new studies and research on a daily basis. Most of you are familiar with me sharing and writing about this research on The Emotion Machine, as well as on Facebook and Twitter.
Today, The Emotion Machine has over 500+ free articles on psychology and self-improvement and gets over 2,000 visitors a day from people of all different walks of life.
My life is centered around learning and teaching self improvement as much as possible. There isn't a day that goes by where I am not discovering new things and sharing them with others.

Stay updated on new articles and resources in psychology and self improvement: