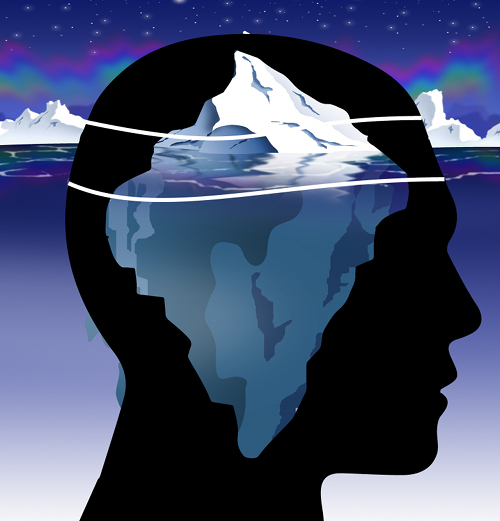 Every little detail in our environment can have an influence over our choices and behavior. Often we aren't even aware of these details and how they influence us – it happens below the surface of our conscious minds.
Just as you can only see the tip of an iceberg floating in the ocean, we only see a snippet of what is actually going on inside our minds when we make a decision.
Becoming more aware of these unconscious influences can give us a deeper understanding of our own minds and some of the situational factors that can change the way we think and act.
There are many unconscious influences that change the way we behave, but some of the most interesting examples include:
These are all examples of how very small changes in our environment can lead to dramatic changes in our thoughts and behaviors.
While we can never completely understand how every little detail in a situation influences us, we can become gradually more aware of these subtle cues and try to manage the influence they have over us, so that it is a positive influence and not a negative one.
A couple things you can do to improve your response to these unconscious influences:
Pay attention to new research that comes out – check out what I find to be the Best Ways to Stay Updated on Psychology Research.

Practice meditation and awareness-building exercises, such as a simple 100 Breaths Meditation.

Take some control over your environment and surroundings – add positive influences to your day, while minimizing negative influences. For example, see my tips in the article Unconscious Positivity.

Don't go crazy trying to over-think every little detail in your environment. This is useful stuff to be mindful of, but you shouldn't become obsessive.
A lot of people like to believe that they are completely conscious of why they do the things they do, but research is clear that we are rarely aware of just how much certain things can influence us and change us.
The key to success is spending any amount of time doing something that a "normal" person would find unreasonable.

Stay updated on new articles and resources in psychology and self improvement:
Related posts: