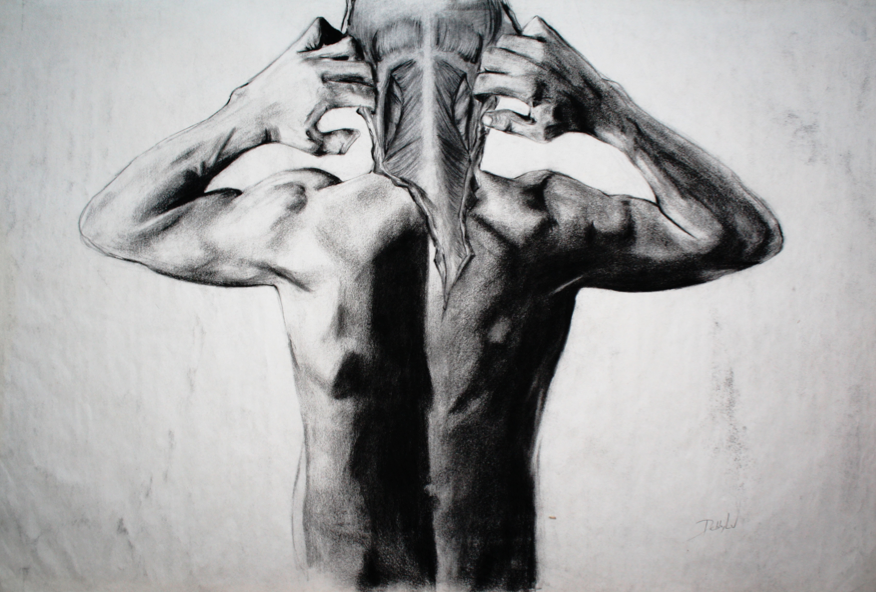 Self-awareness is an important part of happiness, but you have to be careful not to focus too much on yourself – to the point where you begin to confuse "self-awareness" for what is actually "self-indulgence."
Self-awareness is a non-judgmental form of introspection that seeks to better understand yourself. But self-indulgence is a judgmental form of introspection that seeks to feed and protect your ego.
Both are forms of reflection, but they come from very different perspectives.
When your introspection comes from a place of "self-indulgence" it can turn into negative rumination – addictive and excessive thinking about ourselves that leads to depression, frustration, anger, and apathy.
If you want to be happier in your life, pay attention to the happiness of others.
Depressed people often think a lot about negative, self-oriented things:
"Look at all the bad things that happened to me."

"Look at all the people who don't like me."

"Look at all the ways I didn't get what I wanted."

"Look at all the things I did wrong."
How often do you notice these kind of statements in your own self-talk or in your conversations with others? These may be things to be more mindful of if you are someone who suffers from anxiety and depression.
In an interesting new study published in Journal of Research in Personality, psychologists recorded 60-90 minute therapy sessions and found that individuals who used more of first-person singular pronouns like "I" and "me" were actually more likely to suffer from depression.
This unhealthy self-centeredness seems to reveal an internal battle in ourselves to find comfort, confidence, and inner security.
One study revealed that the excessive use of "I" and "Me" can lead to marital dissatisfaction, and another study shows that it is also linked with greater social anxiety.
Often negative states of mind are a result of us living "too much inside our heads" – only caring about our own wants and needs – and not paying enough attention to the outside world and the bigger picture in life.
These same studies found that using "We" and "Us" instead of "I" and "Me" often give us a new sense of social connectedness, which helps us feel that we are not always alone in our struggles – and in fact, we each seek to achieve our own happiness.
Recognizing that universality in our human nature can often help us fight against depression, because we no longer view it as something that is specific only to us. It's something that – to some degree – everyone fights on a daily basis, and we all need to play our role to build a happier society.
Using words like "We" and "Us" more often allows us to identify with a higher purpose beyond our lonely self, helping us get outside of our minds and outside of our narrow self-centered thinking.
When you approach life with more of a "We" perspective it doesn't just make life happier and more meaningful, it also motivates and inspires you more. You seek to be your best self – not just to improve yourself – but to improve something even bigger than yourself. That's powerful.

Stay updated on new articles and resources in psychology and self improvement from The Emotion Machine:
Related posts: