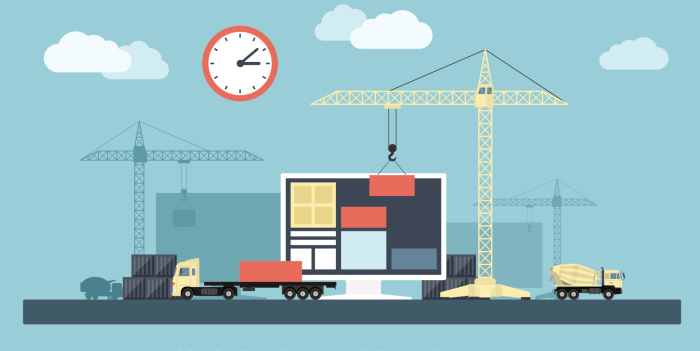 One of the most amazing things about today's world is that anyone can create a website and start getting their voice heard.
When I first started blogging back in 2006, I was thrilled and ecstatic by the idea that I could start sharing my ideas with people from all over the world.
Nowadays I can write an article in a single day and share it with thousands and thousands of people. That's a power I never dreamed of having – and creating my own website was probably one of the most rewarding decisions I've ever made.
People often reach out to me and ask, "Steve, I really like your website and you've been a huge inspiration for me! How do I start creating a website of my own and start sharing my ideas?"
I've decided to put together this page to show you everything I use that helps make this site possible. These are the "nuts and bolts" behind The Emotion Machine, and you can easily use these same resources to create a site of your own.
Here are all of the tools that help make The Emotion Machine possible.
3 Awesome Tools That Make My Website Possible

1) Bluehost (Hosting Service)
When I first became interested in starting my own site, I did a lot of research to see what I would need and what the best way to go was.
If you're serious about creating a professional site (with it's own domain name and database), you first need to find a good hosting service.
After asking a lot of other bloggers and website builders, Bluehost was the hosting company that I decided to go with and I don't regret it at all.
I've now been a loyal customer to Bluehost for over 8 years and I have no plans to change that anytime soon. It has a very user-friendly interface to help you choose your own domain, install WordPress, and begin working on your website right away.
As someone with no technical knowledge whatsoever, Bluehost made everything very easy for me. And whenever I did run into a small problem, their customer service was always readily available to help me out (you can contact them by phone or by chat, both of which I've used many times in the past).
I've had experience with other hosting sites (like GoDaddy), but I have to say I much prefer Bluehost overall and they've always been there for me.
Bluehost includes everything you need to create a professional website. You can literally have your new site up in less than an hour and start sharing it with friends – it's that easy.

2. Aweber (Mailing Service)
Once you have a website created, the next big step is how you're going to build an audience and keep in touch with them.
One of the most important things that any website needs is a mailing list. This allows you to collect people's emails through forms on your website, and then you can email them whenever you have a new article posted or something new to share.
I've been using Aweber for as long as I've been blogging and it's another great service that I fully stand by.
Aweber allows you to collect hundreds and thousands of emails from your site and then contact your list whenever you want. If you've ever received an email from me, then it's something I've sent through Aweber.
While having your own mailing list isn't 100% necessary when you have your own site, it's something that most experts highly recommend – because it's the best way to build an audience and stay connected with them.
It's because of Aweber that I can automatically reach out to thousands of people per day. All I need to do is send out a short email once I've published a new article and – boom – instant traffic and clicks and sales.
In addition to collecting and sending emails, Aweber also allows you to customize your own "web forms," which you can then easily post on your website wherever you'd like people to sign up. Aweber also includes some really great in-depth analytics so you can see which emails are getting the most attention and how to improve your email campaigns.
If you want your website to be a fully running business, you should strongly consider getting an email marketing platform like Aweber. They currently offer a 30 day free trial, so there's no reason not to test them out if you already have a website.

3. Sucuri (Security Service)
While BlueHost and Aweber are both services I've been using since the very beginning of my website, Sucuri is a much newer service for me (but just as important!)
I had a big scare last year when my site was hacked and all of my posts were deleted. It was one of my worst nightmares – I thought that I had lost over 7 years of writings and hard work.
Thankfully, Bluehost is awesome enough to do frequent backups of your website – so I didn't lose as much as I thought, but that didn't change the fact that I knew I had to tighten up security for my website.
Sucuri is fantastic because they do automatic scans of your website to find if there's any hacking or malware installed. If they discover anything wrong with your site, they will assign their security experts to look through your site and clean everything up.
Earlier this year before I had Sucuri, I had some malware lingering on my site from a previous hacking. People were emailing me and yelling at me because some of the pages on my website were re-directing to a porn website! I was panicking!
I had no idea what to do or how to fix it, so I quickly did some research and discovered Sucuri was a highly trusted security service for websites. I signed up right away and they completely cleaned up my website within just a few hours. It was a huge relief.
Security can be very important for a website, especially if you have already invested a lot of time and energy into creating the best site you can. I'm now very thankful that I finally got a service like Sucuri to keep my site clean and functioning properly. I plan to stick with them for a long time.
Social Media and Promoting Your Site
Once you have your website, a way to build your audience, and everything is secure, you can begin focusing on different ways to promote your ideas and drive traffic to your site.
One of the biggest ways I promote my website is through multiple social media outlets. Here are social media sites that I post on daily to keep my audience engaged and get my articles out to new people.

All of the social media sites I use include:

All of the links above are to my actual social media accounts, so you can see first-hand how I actually use these mediums to build an audience and drive traffic to my site.
Altogether, my social media efforts account for about 1/3rd of my overall traffic. The other big drivers of traffic are 1) Search engines (which social media can help boost by giving you "SEO juice"), and 2) Direct traffic (which comes from people who directly follow my site or are subscribed to my mailing list).
In general, social media is a great way to stay connected with your audience, reach out to new people, and drive more traffic to your website (the goal is always to drive traffic to your ACTUAL website and then, ideally, get them to sign up to your list).
Social media is essential for any business these days (online or offline), especially if you don't want to pay for advertising and want to begin promoting your site for free.
Of course, building an audience with social media isn't an easy solution that happens overnight. Like with most things in life, you get what you put in. But if you continue to build on your social media presence, it can be a huge asset to your website or blog.
Get Started – Don't Wait!
Ultimately, if you really want to create your own site, you should just get started.
Don't wait until you have everything figured out (you rarely will). Often the best way to learn and grow is to just throw yourself into a project and begin getting first-hand experience under your belt.
The tools I mention in this article are all you need to get started and have your website up and running in less than an hour. They are super easy to use, even if you don't have any technical knowledge about building websites (like me).
If I waited until I had everything figured out, I would have never actually made this website. I just jumped right in and began learning things on my own and improving things as I went along, and you can too!
Just do it – and start getting your voice out there!