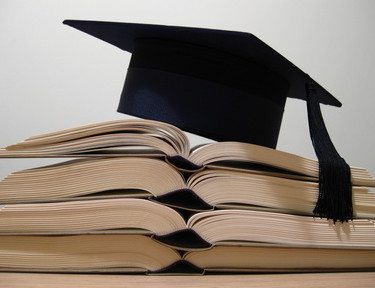 It is known that the majority of students all over the world find writing the most challenging part of their educational process. Why is it so? First, writing seems boring to many students. Some of them have different troubles with concentration, that is why they cannot express their thought in written form clearly. Others have difficulties with imagination, so they cannot figure out how to start or finish their academic assignments. All these problems are typical, and all students face them at different stages of education. So, here we can recommend you several tried and true techniques, which will help you to accomplish different academic assignments easily and quickly.
Three Best Tips to Improve Your Writing Skills
So, you might wonder, "how to make my writing better?" Let us refer to experience of professional authors and a variety of time-proved methods aimed to make expression of your thoughts easier. There are three surefire ways:

1. Read
Reading is the basis of future writing. Psychologists proved that the majority of people are visual learners. Thus, it would be suitable to assume that the more we read, the better we write. It is very good to read classic literature because famous authors can provide you with not only perfect knowledge of spelling but also a bit of their style. Complex grammar constructions and bright metaphors of classic prose and poetry can be an effective remedy for people who don't know how to express themselves clearly in text. Moreover, reading helps to enlarge your vocabulary, which also has a major influence on text creation process. That is why many parents try to train their kids to read since early childhood. By the way, psychological surveys show that pupils reading from early age have better marks in school. The advantage is obvious: reading may become a good hobby for everyone who can read. If you like reading, you may read everywhere when you have a free moment. Hence, this way is considered the best and the most popular one, so it is worth trying! Using a such method, you may become a good author easily without any stress. Just try to read several pages from the chosen book every day – and you will acquire natural literacy very quickly, which will further become of valuable assistance for you in the process of writing.

2. Plan
Another essential point of a perfect academic work is a good structure. A clear well-done structure is extremely important if you want to compose a good text, especially if we are talking about academic papers. All academic papers must have a developed, clear, and precise structure. Otherwise, the mark for such assignment will be leveled down, and it is quite a natural consequence. If you have no idea how to organize your paper properly, you may always ask your professor to help you. Usually, professors try not only to give the certain topic to highlight in your future paper but also to work on the plan of student's assignment. In this case, professors' advice will be really helpful in coping with the task. You may also go to the university library and search diverse guidelines for students of your specialty. Such guidelines usually contain a lot of information about structure and layout of different academic works. Using recommendations from these academic manuals, you will be able to avoid wordiness in your paper and think out a good structure for it. Use all opportunities provided by your educational institution!

3. Write
It is known that many famous authors composed their creations every day. They formed a good habit to work and think out some texts regularly. Practice is a key to success, as you know. Hence, it can be quite useful for you to add such recommendation to your armory. Try to begin your working day from free-writing. Such a method is similar to brainstorming, you should sit and just note down everything coming to your head, even complete rubbish. As it is pointed out in Wikipedia, Mark Twain said, "Writing is easy. All you have to do is cross out the wrong words." So, these words reflect the true essence of the method. It is interesting that many authors used such an approach to compose their best creations. As it was noted above, this way is similar to brainstorming, so if you don't know what topic to choose for your academic paper, you may also brainstorm it: just note down all ideas and then cross out all unnecessary points. Using such an approach can be very efficient for students, since writing is an integral part of studies and constant practice may help you polish skills and achieve excellence.

More Recommendations
Using these simple but effective tips, you will be able to become a skilled author in a short period of time. This simple formula "Read, Plan, Write" can help you to compose perfect texts for different purposes: from academic tasks to personal correspondence. These methods are universal and effective for everybody who wants to apply them. So, if you want to develop your text creation skills, use these recommendations every day. It may be difficult to start, but you should always remember that formation of new and useful habits is always difficult, so don't give up and try more and more. More than that, keep in mind that writing will still accompany you in every step of your life, even you are not planning to become a professional writer, so possessing decent composition and self-expression skills is a must for an intelligent person.
Are you still struggling with academic works and need more assistance? You may find many articles about different types of writing and ways of improving your text creation skills in our blog on Your Writers Company, which is devoted to various fields connected with it. Our platform unites professional authors all over the world, and turning to us for assistance with academic writing skills' training or completion of academic works from scratch, you will in any way receive a fabulous outcome. Try us today and you will never again have to worry about grades and writing hurdles!

Stay updated on new articles and resources in psychology and self improvement:
Related posts: