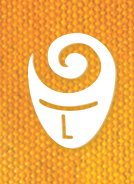 To add some different personalities to The Emotion Machine I have decided to interview some of my favorite writers and bloggers. I will be publishing a new interview about every other week (in addition to my weekly PsychNews updates and of course my own original content).
I chose Rob White as my first guest to interview because he has had some real success stories in his life. He started at the age of 30 with over $50,000 of debt, and now he is a multi-millionaire after earning some serious bank doing real estate. Since then he has created MindAdventure.com to share his winning attitude with the whole world.
When I first discovered Mind Adventure, I was blown away by Rob's ability to break down empowering concepts in such a down-to-earth way. He is a real teacher and a real motivator of the heart. His passion is contagious, even through a computer monitor, thus I wanted to share him with my readers.

1) When did you first start MindAdventure.com and what was your motivation?
"I began MindAdventure.com a few years back. My intention was to 'give back' to others marvelous tips that others have given to me. We never break free to innovative newness until we finally get fed up with stubborn oldness. BUT, to get fed up with stubborn oldness requires that we become conscious that we are slaves to 1,001 useless opinions, erroneous notions, and debilitating thought-habits. Thus, the reason for MindAdventure.com."

2) Every week you are generous enough to give a free copy of your book 180 to whoever leaves the best comment on your site. What does your book aim to teach individuals?
"My book aims to help folks become cheerfully curious about themselves so that they will take an adventure in self-discovery. What they will find, as they journey through the days of the book, is that they already have the knowledge they need for transforming their lives. It is only a matter of practicing the little things daily, and the big things will take care of themselves."
Editor's Note: To find out more about the book please click here (not an affiliate).

3) What is your "heart-mind?"
"Your heart-mind is the level of thinking that occurs in the subconscious (where your emotions dwell). Without your heart-mind's cooperation (without the participation of deep-level thinking) your dreams become nothing more than a shallow 'wish list.'"

4) What role does philanthropy play in good business?
"Good business practices (sound business practices) are philanthropic in nature. When business gets greedy, things begin to fall apart. Take a look at big businesses today that have turned from philanthropic to greedy. You cannot worship god and mammon too. God is philanthropic. Mammon is greed."

5) If you could change one thing about the economy to make it healthier and more prosperous, what would you change?
"I would remind big business that the 'Law of Sowing and Reaping' cannot be tampered with; either you live your life by this 'Universal Law' or you yield a sparse harvest."

6) Fill in the blanks: If I was a college professor I would teach ______ because __________________.
"At one point I was a college professor, and I taught philosophy. I believe the foundation of a successful happy life is based on a personal philosophy that includes the truth about reality."

7) Aside from 180, there is a new book you are working on too. What's the title and tell us how it is different from your previous work.
"My second book, Mind Adventure, is a personal story of my own successes and the life-lessons I learned along the way."
Editor's Note: You can read a short bio about Rob's previous successes here.

Thanks for the interview Rob! Do you have any last piece of words or advice for our readers?
"I offer your readers this one piece of advice: you must make tracks into the unknown if you are to express and experience your 'unlimitedness' (which is your raison d'etre)."

Steven's Wrap-up
Rob teaches us all to follow our own path, to discover our own personal philosophy, and to go head-first into the unknown.
Of course I want to again thank him for taking some time out of his busy day to answer these questions. And although I am a relatively new acquaintance of Rob's, I hope we continue to develop a friendship as the weeks, months, and years go by. If you haven't already, please check out his site to learn more about him and his philosophy.

Questions.
What did you learn from the interview?
What do you like best about Rob's attitude?
What was the best question I asked?
Who would you like to see interviewed next?

If you want to continue to stay up-to-date with The Emotion Machine please subscribe to our RSS or join our newsletter. Thank you!
Related posts: