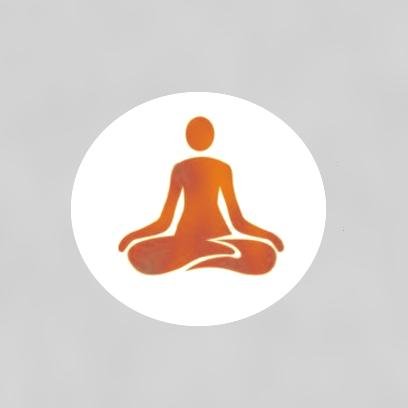 Next Level Coaching
Do you feel stuck in your life? It's time to take things to the next level.

Schedule A Free Session With Me Today!
"Each person holds so much power within themselves that needs to be let out. Sometimes they just need a little nudge, a little direction, a little support, a little coaching, and the greatest things can happen."
Pete Carroll

On any journey of self improvement, nothing can replace having someone there to help guide you toward achieving your goals.
As much as we want to change ourselves through sheer willpower and determination, having a coach there to guide you and motivate you in a new direction can make the process a whole lot easier.
Maybe you've read many books or watched many videos on self improvement, but for some reason you can't seem to make a change? Don't worry.
Self improvement isn't about doing everything completely on your own – sometimes it means knowing when to seek guidance and ask for help.
We often grow most when we work together and support each other, especially when we are in times of need and desperation. Even the most successful people in the world have had plenty of help along the way (perhaps even more than most!)
Asking for help isn't a sign of weakness – it's a strength. The refusal to ask for help is the real weakness.
But of course, asking for help can be very painful and difficult. It often makes us feel "weak" and "vulnerable," because we are admitting to ourselves that we need help from an outside source.
Many times we choose NOT to seek help because we don't want to damage our egos, or be embarrassed, or look inferior. We may tell ourselves things like: "I don't really need to change," or "This is just the way I am," or "Things aren't really that bad."
The truth is that this attitude only keeps you stuck.
Do you feel stuck? Do you feel like you keep repeating the same old patterns over and over? Do you feel like you just can't seem to get to that "next level" or "next stage" in your life?
Maybe it's time to finally get a trustworthy coach by your side…

Do You Need Help?
The first step toward any type of self improvement is to be honest with yourself.
Stop and think for a moment: Do any of these statements sound like you?
Feel free to check off the statements you can relate to:
"I feel stuck in my life right now."

"I don't have any motivation or drive."

"I feel stressed and overwhelmed."

"I have no sense of meaning or purpose."

"I don't have a clue on what to do next."

"I feel like I'm wasting my time."

"I can't keep following the same old patterns."
Of course it can be painful at first to be honest and admit you're stuck and you need help, but this short-term pain is worth it if it can spark you to finally make a long-term change.

What Can I Do For You?
Of course all self improvement is going to depend on you, but that doesn't mean having someone by your side can't be a major help.
As your coach, I can help serve you and guide your self improvement journey in multiple ways.
The many ways I can help include:
Listening: You can share any thoughts, feelings, or experiences with me and I'll listen to you without judgment.

Questioning: I can ask you questions to help you gain more clarity of what areas in your life you need to focus on and help you learn more about yourself and your current situation.

Advising: I can give you suggestions of different psychology tips, tools, and exercises you can practice that will help you reach your goals in life, no matter what they are.

Sharing: I can share with you my own thoughts, feelings, or experiences that I believe will give you more perspective into yourself and your situation.

Encouraging: I will encourage you and keep you motivated to make the positive changes you want in your life, as well as hold you accountable.
These are the main assets any good coach should bring to the table if they really want to help someone. I will try my best to balance all of these elements during our coaching sessions.

Are We a Good Fit for Each Other?
You know you want to make a change, but the question is "Are we a good fit for each other?"
There are many different coaches and therapists out there, so it's important you find the right person to help you.
A big part of coaching depends on if our personalities work well together. I want to find people I "click" with, otherwise it's going to be a waste of time for both of us.
For starters, we likely won't be a good fit if:
You're not willing to learn and try new things.

You think I can magically fix you without you doing anything.

You only measure happiness and success in material things.

You just want someone to pat you on the back and tell you you're perfect.

Your name's "Kanye West."
If any of these apply to you, then we might have a hard time making any progress together.

Schedule a Free Call with Me!
If you're interested in coaching but not sure yet if it's right for you, I encourage you to schedule a free call with me before we get started.
This is a good way for you to get a "feel" for how the coaching will work – and to see if we are a good fit for each other.
Please fill out the form below and I'll get back to you:

About Me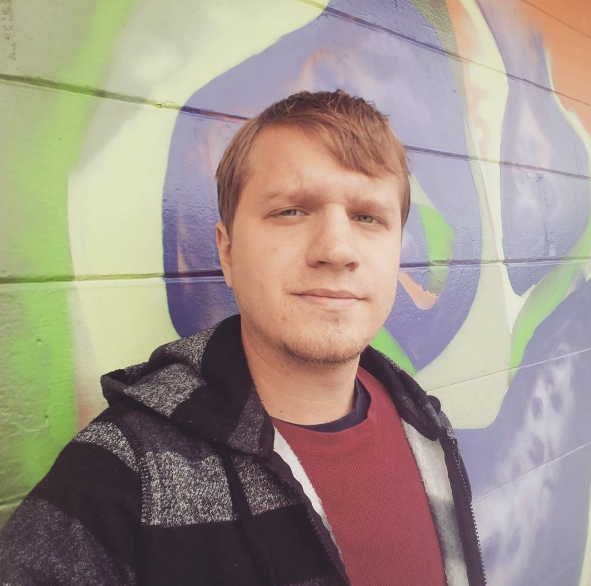 Hey, I'm Steven Handel and I've been studying psychology and self improvement for over 10 years now.
Most of you know me from my work at The Emotion Machine, which was first started back in June of 2009. Since then I've published over 500 articles covering a wide-range of topics in cognitive psychology, behavior psychology, positive psychology, social psychology, mindfulness meditation, and much more.
My passion for psychology and self improvement stems from my own desire to better myself and my life. When I was in college, I found myself in a deep state of depression and anxiety, including an inability to build relationships or find any sense of meaning or purpose.
I hit rock bottom and knew that I had to make a change or die trying.
A decade later, I've made a tremendous amount of progress in my life. And a big part of that is thanks to the knowledge I've learned from studying many different fields in psychology.
Today, my perspective on life has completely changed. And now I'm armed with hundreds of different mental tools and exercises that I have at my disposal whenever I hit another rough patch in my life.
Am I perfect? Of course not.
But I'm doing better than I ever thought was possible. And when I look back on who I was just 10 years ago, I can barely recognize my "past self" – that's how you know you've made big changes.
If what I learned in psychology and self improvement can help me, then it can help many others as well. That's why I'm here right now looking for people to share these fantastic tools and exercises with.
Aside from my passion in psychology, I also have many other hobbies and interests. During my free-time I enjoy making electronic music, writing screenplays, reading books, going to music concerts, and taking walks with my 3 year old Yorkie.
Thanks for getting to know me a bit – I look forward to talking with you soon!

Testimonials
Here are what people are saying who have gone through my self improvement coaching:
"I've been working with Steven for several months and he has been a huge source of inspiration for me! He has a great way of understanding musicians and artists, and understanding the importance of being business-minded as a creative person in today's society. 😀 During my time working with him I have found a way to become more organized, to overcome my deep insecurities (or at least understand them more), and get ready to give my music to the world – which is what I am alive for! It doesn't hurt that Tila, his sweet dog is sometimes part of the conversation and she lights my day up! Keep up the good work, Steven, you make this society better with your work!" – Alex C.
___
"When I first came across The Emotion Machine website pretty much every aspect of my life was in disarray. I was 70+ lbs overweight, I was addicted to some seriously hard drugs, I was jobless, living in an RV, in a horrible relationship and still dealing with trauma that happened to me over a decade ago.

Every morning, for years, I woke up into the nightmare I was living. For months I read Steven's articles. One by one I started implementing his suggestions. I started believing in myself again and wanting more from my life.

One day, after about a year of working through articles on The Emotion Machine, I received an invitation to work with Steven one-on-one. It was exactly what I needed, and I couldn't pass up the opportunity to get to know the person who had helped me through so much.

It was immediately apparent that Steven was genuinely concerned and knew what he was talking about. I was presented daily with links to professional articles and challenged many times with tasks to help change my thinking and eventually my actions. The quality and quantity of individual attention I received was far beyond anything I expected.

As of today I've lost over 50 lbs, I'm sober, I have an amazing job, I live in a nice house, I am in a healthy relationship, but most importantly I'm happy.

What Steven and his coaching offers isn't some magical, feel better fast, quick fix to all your problems. What it is, is scientifically researched and proven methods that when consistently applied, over time will change you into a happier, more successful, and a more emotionally centered better version of yourself."

– Candice B.
___
"I highly recommend giving coaching sessions with Steven a try. It's nice to have someone with such a wide variety of practical psychology knowledge in your corner. I think the most valuable part of working with Steven has been his unique and often unconventional viewpoint. I have a tendency to get sucked into caring a lot about the ways that society typically defines success, and Steven has pushed me to divorce my self-worth from these standards. As evidenced by the numerous articles on The Emotion Machine, Steven really knows his way around the human mind, and that's the type of person I like to enlist for advice." – Ben H.
___
"I used to see myself as someone who is not very confident. I used to collect motivational thoughts and images to comfort me, studied Psychology etc.

Deep down there was this feeling that 'working on your self' is not something on which I could talk to people openly. I would not say openly that I loved reading self improvement related books. If I want people to understand something I would use 'Psychology' because the meaning associated with the word 'Psychology' has greater acceptance.

I assumed that 'Self-improvement' implies something is lacking in you and improvement is needed. It means that you are less capable, it means that using this words shows you less in comparison to other people and so on so forth. For the person who already consider herself as low confident using this word was out of question. You can understand that.

This is something that comes into my awareness much later when I started reading 'The Emotion Machine.' Reading 'The Emotion Machine' made me feel that there is another vista, which was very liberating, where I feel and say openly that yes I am more into self improvement. Where I take pride in feeling and saying that yes I am into it.

You have created such positive meaning around this word that I stopped judging myself from others' viewpoint & accepted the word.

So I want to thank you for all your work & the coaching you gave to me!"

– Abby P.