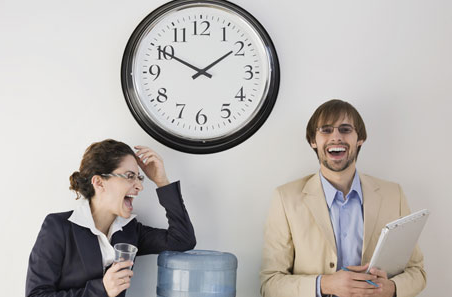 Do you consider yourself to be good friends with your coworkers? The answer to this question could determine how much overall happiness and satisfaction you have at work.
In psychologist Ron Friedman's new book The Best Place to Work: The Art and Science of Building an Extraordinary Workplace, he explores the many ways companies and employees can work together to build smarter, happier, and more productive work spaces.
One key factor he discovered is making friends at work.
We often think of our "work life" and "social life" as completely separate. Work is for business, leisure is for socializing. We view our coworkers as people who we have to deal with, not people who we'd actually like to have a lasting friendship with.
However, according to one recent study having "informal relationships" at work can improve job satisfaction, organizational commitment, and lower turnover rates. And another study discovered workplace friendships can improve perceived job significance and intrinsic motivation.
When we're working with friends, we're naturally more motivated to do our jobs better. Because we're not just trying to earn a paycheck, we're also collaborating with people who we don't want to let down.