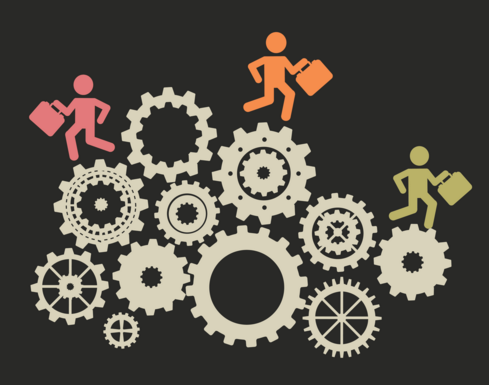 When we set goals, we actually set ourselves up for failure.
Typically we make a declaration to ourselves such as "lose 20 pounds" or "make a 6 figure salary." Then we work our butts off to reach these specific goals. We might even set a deadline for ourselves like "before the summer starts" or "by the time I reach 30." Put that extra pressure on.
If we're lucky and we do achieve our goal, our work isn't done. We must also sustain it. If you lose 20 pounds – your goal is technically reached – but if you gain the 20 pounds back then it's almost as if you never succeeded at all. It might even sting more than a straightforward failure.
This is why, according to How to Fail at Almost Everything and Still Win Big by Scott Adams, "goals" tend to be short-term thinking, while "systems" tend to be long-term thinking.
Therefore, if you're looking to make a sustainable change or improvement to your life, what you need to create or find is a system that works for you (not a goal, which is ultimately temporary).
Unlike goals, having the right systems in your life can energize you and sustain you long into the future.