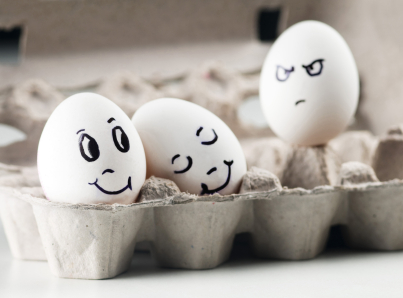 "100% of all haters in the world are unrealized potential."
Joe Rogan

You can tell a lot about a person by how they react to other people's happiness and success.
For many, we seem to get easily threatened when we see other people doing better than us in some area in life. We find it hard to be happy for them, but instead we have feelings of jealousy and envy.
I remember when I was young and whenever I used to see my peers succeed at something – whether it be grades, sports, relationships, jobs, etc. – I used to always try to downplay it. Good grades? "Lonely nerd." Good at sports? "Dumb jock." Good job? "Sold his soul to corporate America."
But the root of all jealousy is ultimately low self-esteem.
I'd see a friend's band play a show and I would think, "They aren't really that good. They make boring music. I could do better." But the truth is that it was better than anything I could've done at the time. I was just protecting my ego from getting too hurt.
Jealousy is a form of self-protection. And we can get jealous of all different types of success, merely because we aren't experiencing them yet in our own lives.