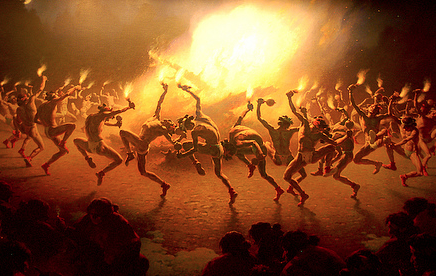 If you want to understand who we are as human beings, a good question to ask yourself is "Where did we come from?"
And to begin to find an answer to this big and daunting question, it's helpful to discover more about our history and past, especially the evolutionary origin of our species and civilization as a whole.
In The Social Conquest of Earth, legendary scientist Edward O. Wilson provides us an intriguing glimpse into the story of where we came from, what shaped us into who we are today, and what natural forces contributed to our advancements in society and civilization.
Like many familiar stories of our origin, it begins with our ability to create fire and control it.
The first use of fire was likely from lightning strikes, which were helpful to flush and trap prey who'd run away from ground fires. Many animals would become cooked by these fires which likely sparked our interest in cooking meats and vegetables. This was also an easy way to get bones that could later be fashioned into tools.
However, once we learned how to create fire and control it on our own, this led to the development of campfires and campsites, which – as I will try to explain – was likely the first step toward how our civilization evolved into what it is today.