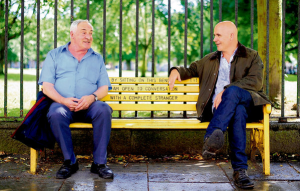 Every time we leave our homes, there is opportunity for social interaction.
This is true even if it's just something small – like talking to the cashier at a grocery store, or saying "Hi" to a neighbor, or complimenting someone's shirt who you see on the bus or train.
Many of us try to ignore these mini "10 second" relationships. We see them as small and pointless. What's the use in being friendly to someone if you're likely never going to see them again?
However, a recent study shows that small talk can improve feelings of belonging and positive emotions. And another study discovered that when we force ourselves to talk with strangers, even when we don't want to, it still provides an unexpected boost in our overall mood.
We often underestimate how much we need social interaction to feel happy and satisfied with our lives. This includes even the smallest types of socializing.