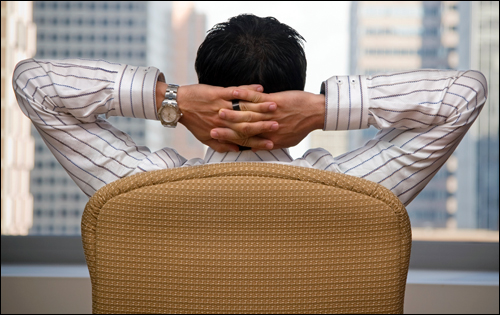 When we think of "psychopaths" our minds usually jump to serial killers, terrorists, and pathological manipulators.
However, according to The Wisdom of Psychopaths, this only describes a small part of the picture. Today, psychologists are beginning to see "psychopathy" as a spectrum that we all lie on to some degree.
At extreme levels, psychopathy can lead to a lot of antisocial and destructive behaviors; but in moderate levels, it can actually come with interesting advantages.
For example, psychopaths tend to be very focused, ambitious, and confident when it comes to achieving their goals. A person who has very low levels of psychopathy probably isn't very good at standing up for themselves and what they believe in.
According to psychiatrist Kevin Dutton, one key difference between "clinical psychopaths" and "functional psychopaths" is that the functional ones know the right context to exhibit their psychopathic characteristics.