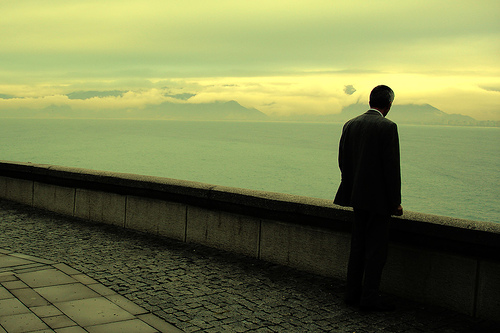 Imagine just you and your thoughts, alone in an empty room, with nothing else to distract you.
How long would you be able to spend in this room by yourself? For most people, the answer seems to be "not very long at all."
In a recent study published in Science, participants were asked to spend between 6-15 minutes just entertaining themselves – with no cellphones, books, TV, or any type of distraction.
At first, they tried it in a laboratory, where almost 50% of the participants reported that they "didn't enjoy the experience." Next researchers let people spend time with their thoughts at home, and 36% ended up "cheating" by checking their phones or listening to music.
The most surprising finding was that when participants were given the option to spend time with just their thoughts or receive a small electric shock, 67% of men and 25% of women actually chose the electric shock rather than the alone time.
What is it about just you and your thoughts that can seem like such a frightening proposition? What makes it so unpleasant that many are even willing to go through a painful experience just to avoid it?