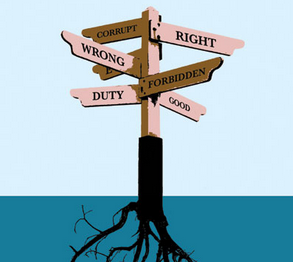 Why do we all have such a hard time agreeing on issues of politics, religion, and morality?
According to moral psychologist Jonathan Haidt in The Righteous Mind, groups like liberals and conservatives operate on different "moral foundations" that make it fundamentally difficult for them to understand each other (although it's not impossible).
One great metaphor in the book used to describe morality is that it's "like a tongue with 6 different moral taste buds."
But just like we all have the same taste buds yet different tastes in food, it's also true that we all have the same moral taste buds yet different tastes in morality.
As a result different groups are more sensitive to different moral taste buds over others. This is a big factor that shapes the differences in our moral beliefs.