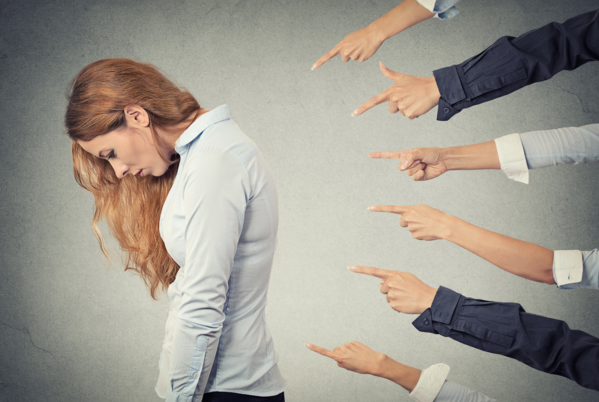 Shaming can be a double-edged sword in our society.
One benefit of shaming is that it can be an effective way to regulate people's behaviors in a relatively peaceful and nonviolent fashion.
When a corporation is found doing something misleading or fraudulent, public shaming can be an effective way to put pressure on them to change their ways and satisfy the public. Or when a celebrity engages in hate speech or domestic violence, public shaming can be used to steer away sponsors, commercial deals, and future work.
Our reputation is very important to us – it matters to us that we showcase a positive "image" to others. Shame is a very social emotion that is often coupled with this desire to be accepted and respected by others.
When used properly, shame can help society regulate itself and influence people to change undesirable behaviors. At the same time, shaming can also be used as a tool to manipulate and destroy others.
In So You've Been Publicly Shamed, journalist Jon Ronson explores popular stories in public shaming – he dissects why it happened, how the person being shamed responded to it, and whether or not this shaming was justified or not.
There are no clear answers in this book on how we should properly use shaming, but Ronson does a good job asking the right questions and illustrating how shaming has become one of the most powerful forces in our society today for better and for worse.
This is especially true in our current digital world, where "shaming" can become a very spontaneous force that everyone has access to participate in on social media platforms like Facebook, Twitter, and Tumblr.