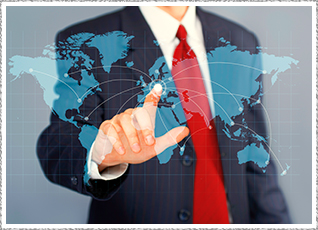 Enlightened self-interest is the idea that often times doing what is good for yourself is also doing what is good for others, and vice versa.
This means your interests and values overlap with the interests and values of other people. And ultimately, when you work to achieve your own values (and what really matters to you), you are also creating value for society as a whole.
In my article about false choices, one of the main ones I bring up is the false choice between "self-interest" and "altruism."
The common belief is that to live a good and moral life you have two choices: 1) Be completely "selfless" and do nothing but serve others, or 2) Be completely "selfish" and just do what you want because other people have to take care of themselves.
However, the most important insight is to see how serving yourself and serving others is often the same thing. This is what enlightened self-interest is all about.