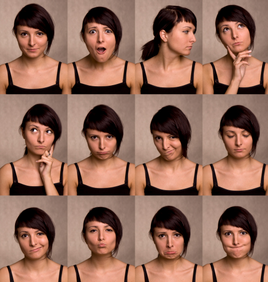 Our personality is often much more flexible than we think, especially depending on the circumstances.
We often change our speech, body posture, facial expressions, and behaviors depending on the context of a situation and the people we are interacting with.
In this way, one could say we put on different "selves" or "personas" depending on who it is we are interacting with and where we are.
How you interact with a friend from college is going to be very different than how you interact with your boss. And how you interact in a classroom is going to be very different than how you interact at a party or bar.
In Me, Myself, and Us: The Science of Personality and the Art of Well-Being, it describes how our personalities are influenced by 3 main factors: biogenic (genes and biology), sociogenic (environment and culture), and ideogenic (personal constructs and goals).
According to renowned psychologist and professor Brian R. Little, the ideogenic factors are what create the "degrees of freedom" we have over our personalities.
A mother may be very introverted (biological) and have been raised in a quiet household (social), but when she throws a party for her daughter she becomes active and out-going for her guests, because being a "good mother" is a personal goal that means a lot to her (ideogenic).
We all "act out of character" every now and then. And sometimes it's necessary for being a happier, healthier, and more dynamic human being.