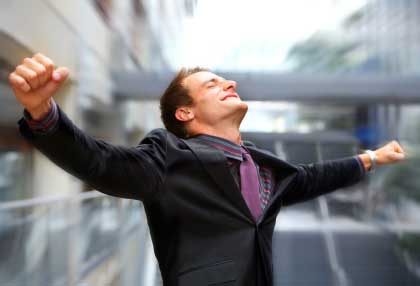 Many people live their lives with very low self-esteem.
They think that they are inadequate in achieving their own dreams, goals, and values; thus, they find themselves in a constant state of self-pity, disappointment, or even self-hate.
The problem with this view is that it is rarely an accurate depiction of reality. Instead, our self-perception has created the fact.
Low self-esteem often turns into a feedback loop of negative attitudes→ negative actions → negative results.
And once we have recycled this process over and over again (hundreds, if not thousands of times), we begin to accept it as the only possible reality that exists, which is often not the case.
Negative self-esteem is a process that can be broken out of, but we have to do it mindfully. Some people begin to do some self-reflection and they notice the negative affects of their views and beliefs. But, in a fit of desperation, they go to the other extreme and begin to turn selfish and narcissistic.
They start to think the whole world should bend to their will and that they deserve everything (because maybe this will finally bring it to them). But just like the self-pitying individual, the narcissist will also find themselves unsatisfied.