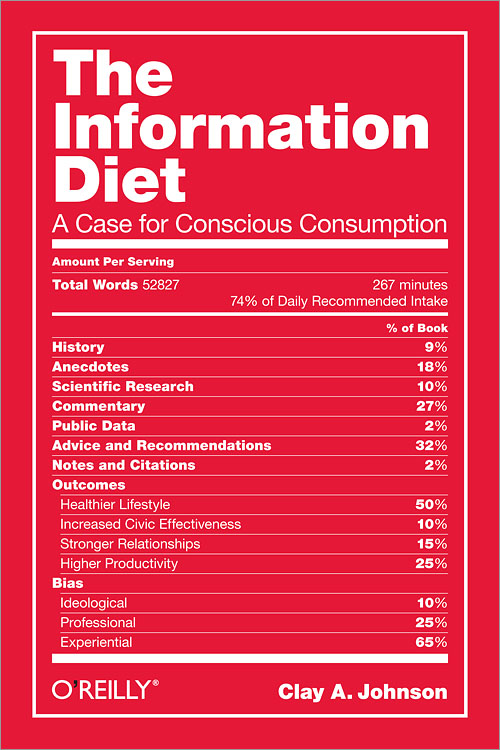 The main idea behind Clay Johnson's new book The Information Diet: A Case for Conscious Consumption is that we need to monitor the way we consume information in the same way we need to monitor what we eat and drink.
In today's "information age," we are constantly being bombarded with facts and opinions from television, radio, cellphones, and computers. In fact, according to Eric Schmidt, a software engineer and executive chairman at Google, every 48 hours there is more content being created on the internet than all the content that was created from the beginning of time to 2003.
That's a lot of new information being created everyday! And this unprecedented growth of information has both its upsides and downsides.