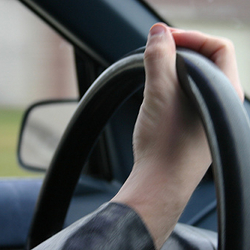 Personal development often means a shift in responsibility. But we have to be cautious when assigning blame to ourselves, as many things are often outside of our control.

Main Points
Before we can make a change in our lives, we have to shift our responsibility to aspects of our life that we previously didn't take responsibility for.

One big caveat to responsibility, however, is that we can assign blame to ourselves when an event was actually outside of our control.

This can be detrimental to mental health, because it leaves us ruminating and regretting events that have nothing to do with our personality, intelligence, or choices in life.

Recognize that while some things are in your control, other things aren't. Let go of the things you can't control – they aren't worth occupying your mind over. Instead, focus on what is in your power.