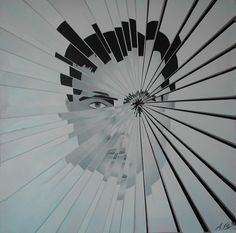 In today's culture, children are often taught that they're perfect, they're always winners, and they can never do wrong.
Parents are constantly coddling and protecting their children's "self-esteem." They guard their children from any experiences of negativity, hardship, or failure. They teach their children that as long as they "be themselves" then they deserve to be rewarded for it unconditionally.
As a result, we grow up with the belief that "I deserve all the happiness and success in the world exactly as I am. And anyone that denies me this is wrong." We have become self-centered, egotistical, and entitled. We begin to believe that we deserve everything for nothing, because we've never put in work to earn something ourselves.
According to The Road to Character, "self-esteem" isn't necessarily the best force that drives good character, even though our society tends to highly emphasize it. Instead, what's most important today is to cultivate humility and modesty.
As painful as it can be, we need to acknowledge our weaknesses and limitations more often. We need to reinstitute the concept of a "flawed self" – a self that is hypocritical, broken, and highly prone to being wrong and making mistakes.
It's only when we accept this "flawed self," that we can truly embark on self improvement and the building of good character. But if we always pretend we're perfect, and we always pretend we can do no wrong, then we will never change or grow as individuals.