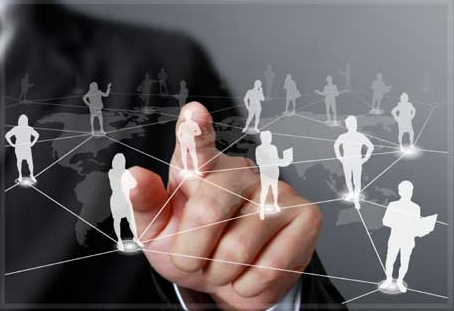 Today's world is filled with more information than ever before and it's becoming increasingly more complex.
One might think in our current technological age – and with the growing amount of "big data" – that it might become easier for bosses, politicians, and leaders to predict the behavior of large groups of people.
The logic is that the more data we can collect from people (including even their Twitter feeds, Facebook likes, and Amazon purchases), then the easier it is to understand human behavior and manage it.
However, this is based on a faulty understanding of human behavior. We tend to think that humans are like a machine with "inputs" and "outputs," so as long as we know the right "inputs" then we can change behavior how we want to.
But the truth is that these "inputs" and "outputs" are more like a series of interconnected feedback loops. Human organization isn't like a "machine," it's like a "living organism" that continuously evolves and feeds off of itself in unpredictable ways.
Therefore, building a successful organization (whether a business, a government, a nonprofit, or even a sports team) isn't about creating the "right machine," but creating a "living organism" where all the parts work together organically.
This is one of the major themes in Stanley McChrystal's new book Team of Teams: New Rules of Engagement for a Complex World.
As a general in the U.S. military, McChrystal traditionally viewed human organization as a top-down, "command and control" hierarchy. Leaders gave orders down to their subordinates, and if you send the right orders down the chain-of-command (if you have the "right inputs" going into the "right machine"), then you'll be successful.
For centuries, this model of human organization had been very effective and common among governments, businesses, and armies. But McChrystal was beginning to find it no longer worked in our current environment.