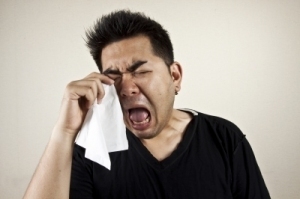 What does it mean to have "thick skin?"
Usually, it means a person is able to take criticism, insults, and unpleasant information without getting too emotional and riled up about it.
A person who doesn't have thick skin can be very sensitive and over-reactive. You'll often find them yelling, crying, or being defensive whenever they feel they are being threatened by something.
But a person with thick skin knows how to stay calm under pressure. When they feel threatened, they know how to remain centered, and don't crumble or break apart emotionally when something doesn't go the way they want.
I believe having "thick skin" is an important part of emotional intelligence. It's about learning to manage your speech and actions, even when you feel the most negative and painful of emotions.
This article will teach you how to build thick skin and stop being so sensitive.