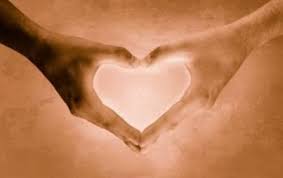 Self-love is one of the most important attributes to cultivate. When you love yourself, other aspects of your life begin to fall into place naturally.
This is because with self-love there is no fear and anxiety to prove yourself to others. You are comfortable in your own skin, living your own life the way you see fit. You are fully happy and content, even if you aren't living in a perfect world.
At the same time, you become kinder and more compassionate toward others, and you become more motivated and inspired in your personal goals.
Everything good in life stems from our self-love, so it is important that we practice cultivating it on a daily basis.

Here is a short meditation that can help improve self-love:
Choose a quiet environment to meditate in.

Close your eyes and take 10 deep, slow breaths.

Find a place inside yourself where you can be relaxed and comfortable.

Picture yourself in your imagination, as honestly and accurately as possible.

Say each affirmation in your mind 5 times while you exhale:


"I deserve my love."

"I deserve happiness."

"I forgive myself for my mistakes."

"I grow to be a better person everyday."

"I deserve my love."

Repeat affirmations with intention and clarity. The meaning behind the words is more important than just the words themselves.

Allow warm and positive feelings of self-love to build as the meditation progresses.

End the meditation with 10 more slow, deep breaths.

Open your eyes and continue your day with these new improved feelings of self-love.
Just one session of this meditation should give you some immediate benefits. However, to make long-term progress you should try to practice at least a couple times a week.

Stay updated on new articles and resources in psychology and self improvement:
Related posts: