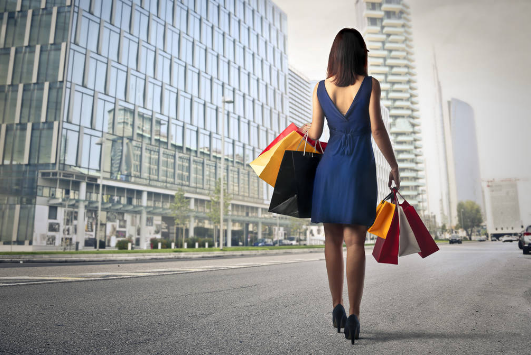 "I wish everyone could become rich and famous so they can realize it's not the answer."
Jim Carrey

What's your relationship with stuff like?
Are you someone who is always seeking more things – whether it be a new car, new phone, new TV, new video games, or new clothes? Do you find it hard to just be happy and content with what you have?
You're not alone. In much of today's culture, we are told to glorify our possessions and material goods. And the more we have, the more "successful" we think we are.
This idea that "more stuff = more success" didn't come out of nowhere. According to Minimalism: A Documentary About the Important Things, our materialistic culture started at the beginning of industrialization and automation when we began to see a huge boom in commercial goods and nation-wide wealth.
In much of the Western world, we have an abundance of stuff. We have more products available to us at cheaper prices than ever before – and this can be a huge blessing, but also a huge curse.
Nowadays corporations bombard us with countless commercials and advertisements telling us that we need their new products and services to be truly happy. Every year there's a new gadget that becomes the next fad – and we all want to have that gadget so that we don't feel like we're missing out.
This material abundance has fed into the whole "keeping up with the Joneses" mindset, which is when we constantly compare our fortunes with that of our neighbors – and we're always trying to "one up" our neighbors by getting the next best thing before they do.
This materialistic mindset can be very unhealthy. It teaches us that material goods are the only real measure of happiness and success, and that can often distract us from other areas in our lives that are much more important.