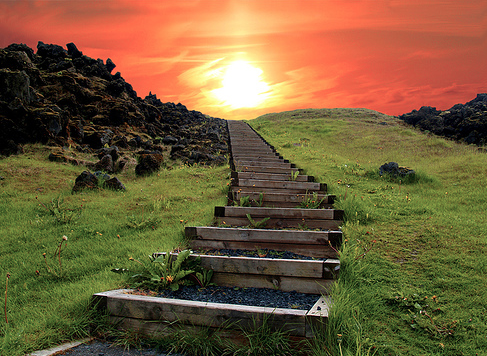 How do you build a deep connection with someone, even in the scope of just one conversation?
One interesting and unique way to do this is to use the power of "roleplaying the future."
This is a really fun and easy way to let yourself build an immediate connection with someone – and it plays off a fundamental way our minds work and interpret our relationships.
Ask yourself, "What typically makes a relationship develop into something that is deep, genuine, and meaningful?" Often a relationship at that level encompasses a wide range of experiences that we share with someone over a long period of time.
When you first meet someone, you're basically at "Stage 1" of the relationship journey. In your mind, it's "that time you first met at a restaurant" or "that time you were introduced to each other."
However, this perspective actually creates a "mental limit" to how deep you're willing to get with someone when you first meet them. After all, you just met them.
In most situations, you normally wouldn't build a super strong bond with that person until you've met them again, and again, and again…and slowly began to develop a deep and long-term connection that grew over time.
But this is a mental block more than anything else. There's no real reason why we can't have "multiple experiences" with a person our first time meeting them – and by doing that we can build a deeper connection at a faster rate.
This is why "roleplaying the future" can be so powerful when building a bond with someone – as it gives us the opportunity to walk through a multitude of experiences in a very short amount of time.