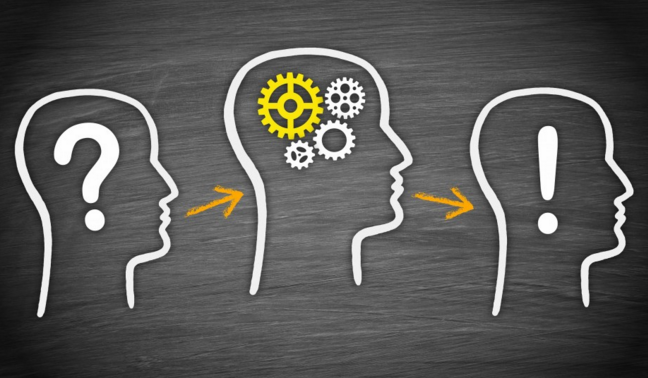 People ask us for help all of the time – maybe you're a therapist helping a patient, or a manager dealing with a coworker, or a teacher aiding a student.
When put in these types of positions, your goal is to get to the root of what another person needs from you and to address that problem as clearly and effectively as possible.
To get to the root of what someone needs from you, you need to know how to ask the right questions. The right question can often cut through any distractions or muddiness and bring you to the core of a situation or problem.
In the new book The Coaching Habit: Say Less, Ask More, & Change the Way You Lead Forever, Michael Bungay Stanier shares his top seven questions for becoming a better leader and coach. He teaches you helpful techniques on how to accomplish more in your daily conversations by saying less.
The key to any good leadership (or any type of communication) isn't to give elongated speeches filled with wondrous advice and insights, but to instead ask "mind-dissecting" questions that help you uncover exactly what it is someone needs from you and how you can provide that.
Throughout this article, I will share these 7 simple questions mentioned in the book and why they can be so effective no matter what type of leader you are. In fact, these aren't just good questions for becoming a better coach, they are actually good questions to improve any type of conversation that is centered around fixing a problem.