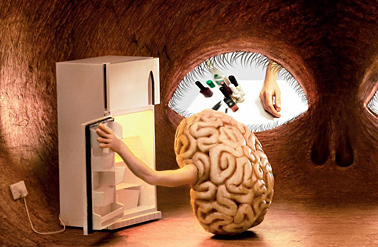 "Stay hungry. Stay foolish." – Steve Jobs

Curiosity is the desire to learn and explore something just for the sake of learning and exploring it.
There are many theories as to what influences humans to experience curiosity.
One theory is the "curiosity-drive model." We often seek a coherent map of reality, so when we discover an "information gap" in our map, we are driven to learn new information to close that gap. We tend to prefer certainty over uncertainty.
Another theory is the "optimal arousal model." Curiosity can provide us with a certain amount of pleasure and arousal. When we're always around familiar environments and stimuli, we usually get bored and dull quickly. Curiosity motivates us to seek new experiences and new sensations.
At the end of the day, the more new information we have, the better we can adapt to our environment. So it makes sense that humans would evolve to experience curiosity in a variety of ways.
Humans like to understand things and how the world works. Curiosity is ultimately the pull that motivates us to learn and explore new things. And in many ways, every step in human progress – every discovery and every invention – first began from a spark of curiosity.