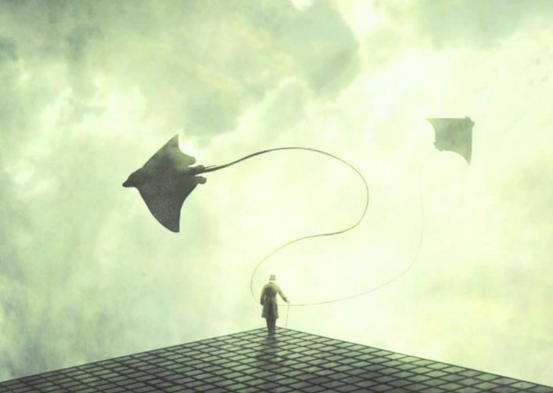 According to Zen philosophy, there are two sides of reality: the phenomenal one and the essential one.
Our phenomenal reality is the one we are most familiar with. It consists of everything that we sense (what we see, hear, touch, taste and smell) and everything that we think (our concepts and beliefs about the world). It is fundamentally a world of duality that begins with our distinction between "self" and "other."
The distinction between "self" and "other" is the birthplace of consciousness itself. And in this phenomenal reality, we experience the world as something different and separate from it. We experience that stubborn ego ("me" or "I").
Our essential reality is a recognition of our "Oneness" or interconnectedness with everything. It transcends the duality of senses and thought – and it transcends the duality between "self" and "other." It is a reality beyond concepts that can only be realized through direct experience with it.
The experience of this "essential reality" is the ultimate goal of Zen. It's enlightenment itself. But in order to experience it, we must be able to destroy our conceptual and dualistic thinking that stands between the phenomenal and the essential.
One popular tool Zen monks practice to provoke enlightenment is the use of koans. These are short anecdotes, paradoxes, or riddles that are designed to get one's mind beyond dualistic and conceptual thinking.
The Gateless Gate: The Classic Book of Zen Koans is one of the most influential collection of koans. It shares 48 koans that were originally compiled in the 13th century by Chinese Zen master Mumon Ekai. Each koan is designed by itself to create an experience of enlightenment.
On the surface, koans are often purposefully illogical and nonsensical. This is because the function of koans is to help the student break through the phenomenal world and into the essential world. If one approaches a koan from a phenomenal perspective, it will be impossible to understand it.
It's common for zen masters to provoke through paradoxes, irrational thinking, and misdirection. These are done intentionally to help students break through their desire for logic and reason and thus become more open to enlightenment.