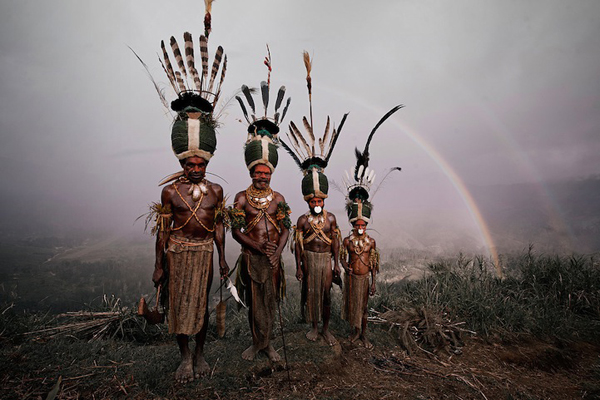 What is a tribe?
A tribe is a group of people that care for each other and look out for each other no matter what. They are bonded by a strong sense of shared values, meaning, and purpose in life. In most cases, they are even willing to fight and die for each other.
In the new book Tribe: On Homecoming and Belonging, journalist Sebastian Junger shares his experiences and research on what it means to be a part of a tribe. The book shows how we've lost our tribal mentality and this is greatly hurting our ability to find happiness and meaning as a people.
The book opens by describing how before the American Revolution, Benjamin Franklin noticed a strange phenomenon between English settlers and American Indians. There were many cases where English settlers would voluntarily join the tribes of American Indians, but very few where the reverse would happen. Even when settlers were kidnapped by American Indians, they would sometimes refuse to be returned to their settlements when given the opportunity to escape.
Why did many choose to stay with the American Indians, despite their lack of technology and modern day civilization? Franklin theorized that it had to do with their tribal mentality and their strong sense of belonging built into their way of life. He knew that if American society was going to persist, it needed to somehow adopt a similar tribal mentality and sense of unity.
While Sebastian Junger makes it clear that we shouldn't romanticize the American Indians' way of life (and they were certainly far from perfect), this difference touches on a fundamental human need that has very much been lost in modern day civilization.