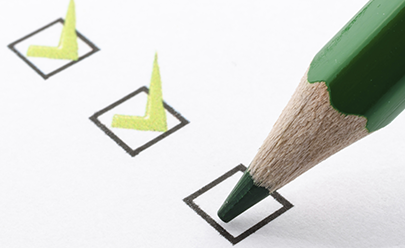 In today's world, we have more information and knowledge than ever before. Most of it is readily available and easy to access – all it takes is a quick search on Google or Wikipedia and you can pull up a fact about nearly anything.
Yet with this burst of knowledge has also come increasing complexity and confusion. We know more than ever before, but we don't always know how to apply it and how to make the most of it. We have trouble putting this knowledge into action – making sure that it is useful and practical.
In many ways, the information age has made us a lot less practical and less wise with the knowledge we know. We know so much now that we get easily distracted, we lose sight of the basics, we miss the essentials, and we make mistakes when we know we know better.
According to Atul Gawande, a surgeon and public health researcher (who explores how to maximize our use of knowledge in his book The Checklist Manifesto: How to Get Things Right):
"Failures of ignorance we can forgive. If the knowledge of the best thing to do in a given situation does not exist, we are happy to have people simply make their best effort. But if the knowledge exists and is not applied correctly, it is difficult to not be infuriated."
Mistakes when "we know better" are often more painful than mistakes we make when we have to make a guess and just try our best. These mistakes are super important to avoid for a person like Atul Gawande, because as a surgeon a simple mistake could make the difference between life or death.
How do we not get lost in this ocean of information? How do we make the best of the knowledge we have, while still leaving room for the unexpected? According to Dr. Gawande, the power can be found by making a simple checklist.