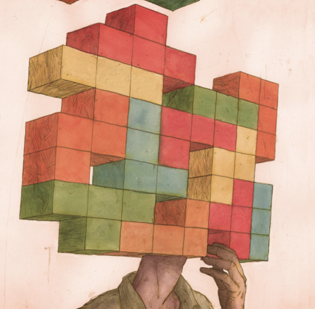 Self improvement is a lot like a puzzle – it requires that we work on many different pieces in our lives and find a way to get them to all come together harmoniously. Focusing on one area in your life can be helpful, but in the long term we need to consider this "complete picture" mindset if we want to become the best person we can be.
Gorilla Mindset is a great book that provides this "complete picture" view of self improvement. It covers all the different areas of self improvement (including our awareness, thinking, habits, relationships, and health) and shows you how each piece feeds into the next.
In the book, Mike Cernovich shares a wealth of tips, advice, and life lessons based on his own experiences and struggles with self improvement. Despite growing up poor, fat, and being a constant source of bullying and failure – Cernovich had to take an active stance in his self growth to become the person he is today.
While self improvement is a long and never-ending process, this guide provides a wonderful breakdown of the many things you'll want to focus on to make yourself a better person. By the time you've finished this book, you'll have a much clearer idea of the things you'll need to work on in your life.
In this article, I'll share the key pieces behind this "self improvement puzzle" and how they all fit together and work off of each other.