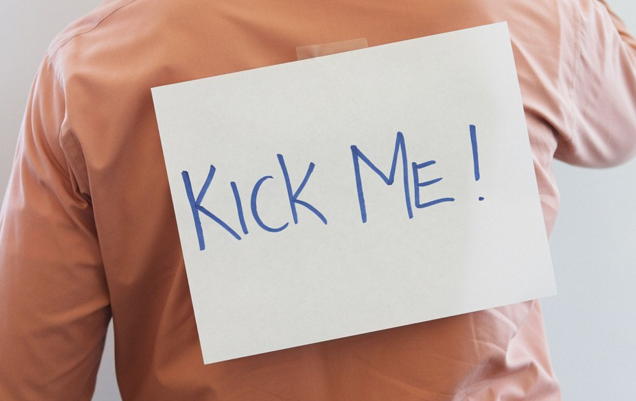 When an evil and hurtful person chooses a victim, they are often looking for signs of weakness and vulnerability.
Of course this doesn't justify their hurtful actions, but it can help us explain them and perhaps prevent them in the future.
To be clear, a victim never deserves the bad things that happen to them. If I happen to leave my car unlocked in a busy parking lot, that doesn't mean I deserved to have my stuff stolen anymore than if I had my car locked.
The bad deed is always the responsibility of the bad actor. They chose their bad actions – it's their fault that it happened, not yours. And it's their guilt that they have to deal with.
However, one simple and uncomfortable truth is: bad people exist. They always will, even if they are a small minority of people. And if they see an opportunity to take advantage of someone, they are going to take it.
A car that is unlocked is more likely to be broken into than a car that is locked. It's one less hurdle for the evil person to overcome to succeed at their bad deed. It's a weakness – and some are willing to take advantage of it. That's why car locks exist in the first place, right?
Evil and predatory people are constantly trying to scope out our weaknesses. In one interesting study, it was shown that street criminals can often choose their victims simply based on how they walk. If a person has a slouched posture, looks down at the ground, and walks sluggishly, a criminal is more likely to see that person as weak and submissive.
Often we aren't even aware of these weaknesses when we are projecting them. And that can be a dangerous thing, because we don't realize the ways we are making ourselves vulnerable.